Left Field Club Garden Party
Event Date:
December 10, 2023
Event Location:
Myattsfield Vineyard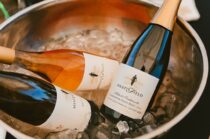 Your invited to j
oin us at the
2023 LEFT FIELD CLUB GARDEN PARTY
Sunday 10th December
MyattsField Paddock
Time: 2.30 to 4.30pm
Drinks by MyattsField and Nibbles by Sultan Pepper
Cost:
Two Seasons – $35/person
Four Seasons – $25/person
Pinned members (10+years) – FREE 
Only 2 tickets per membership
This is an 18+ Event
* 50% of ticket cost (less $5 admin fee) will be refunded with cancellations within 14 days of event
* No refund will be given with cancellations within 7 days of the event
Whoops, this event is for members only. Login to view the content. Not a member? That's easy to fix!