2022 Vintage Brunch Saturday 5th March SOLD OUT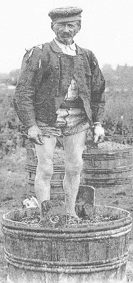 Event Date:
March 5, 2022
Event Location:
Myattsfield Vineyards
Join the team at MyattsField Vineyards for brunch in the winery as vintage carries on around you. Lend a hand to crush and press grapes or pump-over reds, sample juice as it ferments and get a taste of what it is like to be a winemaker for the morning.
Ticket includes: Glass of sparkling on arrival, 3 course brunch, Winemakers Vintage 2022 shirt
Menu
Starter
Free range egg and Potato Frittata, sun-dried tomato and feta garden salad with Maple Bacon mustard dressing.
Main
Emmental cheesy Polenta, butter sautéed assorted Mushrooms, Bratwurst, Garlic chilli oil.
Dessert
Strawberry and crepes, caramelised sunflower seeds, Chantilly creme & freeze dried strawberries.
* No refund will be given with cancellations within 7 days of the event
* 50% of ticket cost will be refunded with cancellations within 10 days of event
Sorry, this event has expired
Event FAQs
May I bring the kids along?
This event is held in a working winery therefore it is not suitable for children under 13 years of age. Due to limited numbers children's tickets are the same price as adults. Children's menu will be the same as adults.