2019 Scarecrow Competition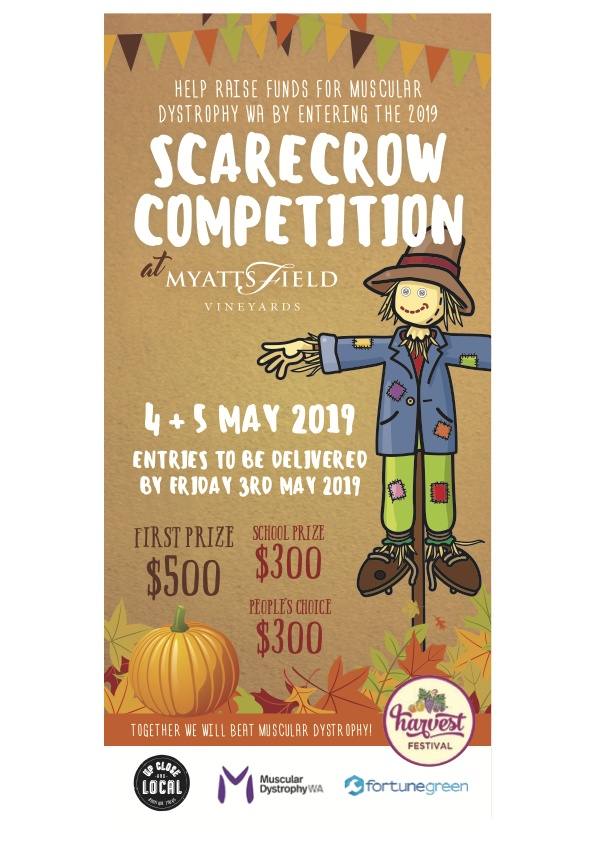 Event Location:
Myattsfield Vineyard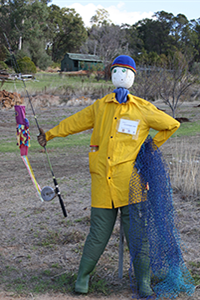 MDWA is a small organisation making a big impact. They are passionate about improving the quality of life for people living with neuromuscular conditions, working with hundreds of families to get the best support & services they need, as well as connecting them to others with similar conditions, – enabling them to lead full lives… They call it Support for Life.
To see what they do and how they support their community please take the time to watch this video and visit www.mdwa.org.au
We can provide extra info if you have the need for it and if you want something about the condition you can use the following.
Muscular dystrophy is a group of genetic neuromuscular conditions where muscles slowly degenerate and weaken. MDWA supports around 800 families in Western Australia who are affected by it.
The impact of the condition varies dependent on the type but generally includes issues with walking, lifting, speaking and breathing. In some types it impacts life expectancy significantly.
There is a Prize pool of $1100 to be won!
1st Prize (open)- $500 Judged by the CEO of Muscular Dystrophy
People's Choice Award (open) – $300 Awarded to the scarecrow that gains the most votes over the Harvest Festival weekend.
Schools Award – $300 Open to all Primary and High Schools and school aged community groups(<18 years of age at the time of judging).
Entry forms due Friday 3rd May.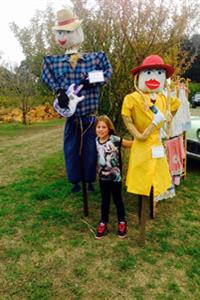 Scarecrow to be delivered to on 3rd May at MyattsField Cellar door.
Entries are $5 per scarecrow or $20 for 4 or more scarecrows. Please note one entry consisting of multiple scarecrows will be charged accordingly.
All money goes to Muscular Dystrophy WA.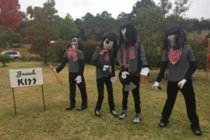 Sorry, this event has expired